Each girl must resist the torment!
We want to explore the limits of what each girl could take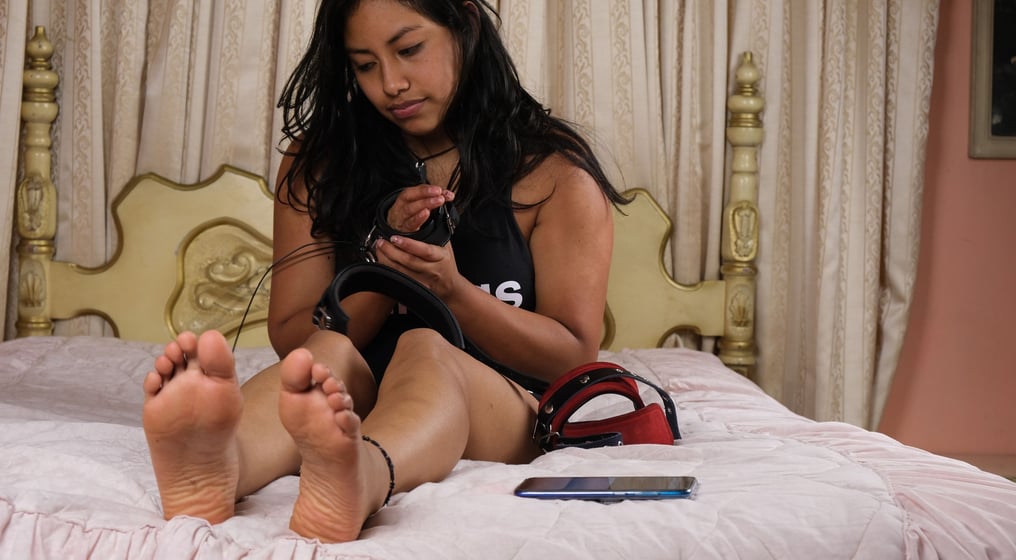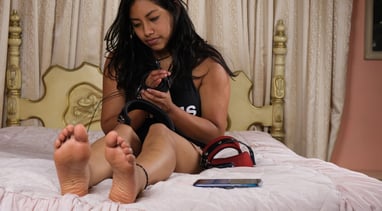 In the photo above: horrible ticklish Marta. She can't even breath when you touch her toes
t h e s o c i a l v a l u e o f t h e s e v i d e o s
The economic production generated by these videos has helped many girls.
Especially ones that live in third world countries or in places where tyranny is still a reality. It has helped break down oppression, to pay medical insurance, to see their sisters grow healthier, and to see a light at the end of the tunnel of their life.
They didn't know they will be tickled, only that the testing could cause excessive distress, even pain. But with the written promise of no physical harm, no danger, and no nudity during recording… Each one gave us access to her ticklish body…
f a i r n e s s & r e w a r d s
Each girl signed a contract to participate in this experiment and was warned the testing could cause excessive distress, even pain, but has no idea that will be brutally tickled.
We've checked HUNDREDS of girls to find the most ticklish ones to be part of this experiment. We offer to pay their debts and a free-of-charge medical insurance for their relatives
Of course, NO Safe Word: these are Experimental Videos that include tickling, not fetish videos!
Subscribe to get special offers, free giveaways, and once-in-a-lifetime deals.
These 2 Asian girls want to became famous model, but they didn't imagine that the test they have to pass is not only be tied for an artistic shoot...
They didn't imagine we will brutally tickle them